the smooth way to get access to the EU market.
---
---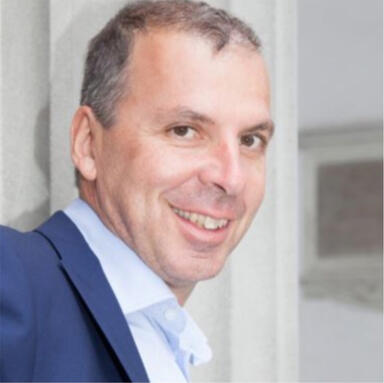 Christian Burkhart
CEO Sallmann Medical GmbH
Welcome to sallmann-medical.eu
mdr compliance subscription by sallmann medical
---
We can be your authorized EU representative according to the international guideline medical devices regulation (MDR) on a subscription basis
---
Our collaboration enables you.
to sell your products in the EU market andto put our name and our address on your product labeling, packaging, and user manuals.
---
---
Services.
We take care of the following issues.
We register your products with national competent authorities before they are marketed.We act as your primary contact for all national competent authorities.We keep a current copy of your technical documentation, which is available for inspection by the European competent authorities.We protect the confidentiality of your documentation. The authorized representative of the European Union (EC REP) can only show the technical documentation to the competent authorities on the legal basis.We represent you at the European Commission for advice on a recall of a medical device by one or more Member States.We maintain reports of the critical evaluation of all data collected during the clinical evaluations for review by the competent authorities.We will notify the Authorized Authorities of incidents or will be notified by them.We are responsible for incident reporting to the relevant authorities in collaboration with you and your distribution partners.We are always available to interact with you and the nationally competent authorities.
---
Some of our projects.
You manufacture medical devices (class I and class IIa) outside of the European Union (EU)?
You want to sell your medical devices in the EU market?
You need an authorized representative (AR) in the EU?
sallmann-medical.eu
Sallmann Medical GmbH

Alois-Stockinger-Straße 16
5020 Salzburg, Austria
service@sallmann-medical.eu
---
Privacy policy
VAT-ID: ATU70488947
Company register: FN 445235 h (LG Salzburg)
Member of WKO and Chamber of Commerce Salzburg,
Trade regulation (Gewerbeordnung): www.ris.bka.gv.at
Responsible authority: Magistrate of the City of Salzburg
---
Privacy policy
of
Sallmann Medical GmbH

Alois-Stockinger-Straße 16
5020 Salzburg, Austria
service@sallmann-medical.eu
Version: 03-2021

The protection of your personal data is of particular concern to us. We therefore process your data exclusively on the basis of the legal provisions (DSGVO, TKG 2003). In this data protection information, we inform you about the most important aspects of data processing within the framework of our website.

Contact with us
If you contact us using the form on the website or by e-mail, the data you provide will be stored by us for six months for the purpose of processing the enquiry and in case of follow-up questions. We will not pass on this data without your consent.

Cookies
We don't use cookies.

Tracking
We do not track your data and don't use Google Analytics.

Your rights
With regard to your data stored by us, you are generally entitled to the rights of information, correction, deletion, restriction, data portability, revocation and objection. If you believe that the processing of your data violates data protection law or that your data protection rights have been violated in any other way, you can complain to us (service@sallmann-medical.eu) or to the data protection authority.
---
---